Engaging a real estate agent in Lastage when selling your home or purchasing a new home is a wise choice. It involves a lot of paperwork and organization. A real estate agent makes the whole process run smoothly and assists you with sound advice. At Amsterdam at Home you can count on a large dose of enthusiasm, a broad network and above all the right knowledge of the Amsterdam housing market. Moreover, our neighborhood specialists know your favorite neighborhood inside and out. We combine all this to ensure the best price for your home.
The unique data model of our brokers in Lastage
Our real estate agents in Lastage have a primarily data-driven working method. This allows us to paint you a realistic picture of the housing market, because after all, numbers don't lie. We closely follow the evolution of house prices in your neighborhood and gather all the info in a quarterly report. The report tells you, among other things:
What the average square foot price is;
How much you pay for a home;
How many transactions were made;
How much is overbid on average in Amsterdam.
Through our unique data model, we are able to provide you with substantiated advice and thus achieve the highest possible price for your property.
The proactive approach of our real estate agents in Lastage
Are you looking for a real estate agent in Lastage? If so, Amsterdam at Home is the right real estate agent for you. Our real estate agents are known for their proactive approach. Thus, we employ a large database of potential buyers, also abroad. After all, expats are part of an important target group on the Amsterdam housing market. This is why we work together with Rightmove, the largest housing platform in the UK. Furthermore, our ad texts on Funda are always in English and our website also has an English and Spanish version. This way no target group is left out. Finally, all our brokers are fluent in English. That is certainly a plus during negotiations with potential (foreign) buyers.
Every real estate agent in Lastage is a neighborhood specialist
No two neighborhoods in Amsterdam are alike; they are all unique. The home value of houses is also different for each neighborhood. At Amsterdam at Home we calculate the home value of your house through a home value check. We base this on recent housing market figures. To give you the most accurate advice, our brokers are responsible for their own neighborhood. By relying on our own data model and an extensive network of appraisers and construction experts, our real estate agents know exactly what is going on in the market. Thus, our real estate agent in Lastage is the first to know when a home is offered. In addition, we ensure a personal approach and short lines of communication. In short, all the elements for success are present!
Our online strategy
When you sell your home, you may rely on the versatile online strategy of our real estate agent in Lastage. Our approach includes:
Ads on Facebook, Instagram and LinkedIn;
Automatic email to our large database of +10,000 potential buyers;
Promotion for your property through Google and the affiliated network.
Through our targeted campaigns, your property is shown to a large, relevant audience. As a result, we achieve maximum results for your home.
Proactive, data-driven and personal: those are the brokers at Amsterdam at Home. We make maximum use of our resources and expertise to secure the best price for your home. Like to call on our expertise? Then download
the figures
on your favorite neighborhood or calculate your
home value
online.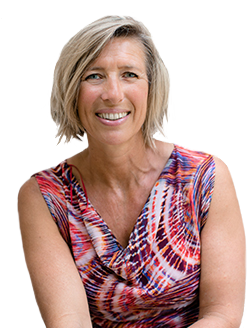 Request housing market figures from Lastage
Average asking prices per m2
Price index against previous
month / quarter / year
Average transaction prices
Download the report
Recent transactions in Lastage
There are currently no sold properties.
There are currently no acquired properties.