When you are selling your home or purchasing a new home, it is a wise choice to hire a real estate agent in Sporenburg. The paperwork and organization involved is often underestimated. With a real estate agent, you outsource the entire process and rely on sound advice. At Amsterdam at Home you can count on a large dose of enthusiasm, a broad network and above all the right knowledge of the Amsterdam housing market. Moreover, our neighborhood specialists know your favorite neighborhood like no other. We combine all these assets to ensure the best price for your home.
Unique data model from Amsterdam at Home
Our real estate agents in Sporenburg take a data-driven approach. Numbers don't lie, allowing us to provide you with an honest and realistic situation sketch of the housing market. We gather accurate data on home prices in your neighborhood in a quarterly report. The report includes:
The average price per square meter;
What a home currently costs;
How many transactions were made;
How much is overbid on average in Amsterdam.
We rely on our unique data model to give you substantiated advice. This is how we achieve the highest possible price for your home.
Our real estate agents in Sporenburg are neighborhood specialists
In Amsterdam, every neighborhood is unique. This also means that each neighborhood has a different house value. To calculate the home value, Amsterdam at Home bases itself on the most recent housing market figures. Our brokers are each responsible for one specific neighborhood. This allows them to give you personal and, above all, accurate advice. By relying on our own data model and an extensive network of appraisers and construction experts, our brokers know exactly what is going on in the market. Our real estate agent in Sporenburg is thus the first to hear when a house is offered. Furthermore, we guarantee personal service and short lines of communication. In short, all elements for success are present!
Realtors in Sporenburg with a proactive approach
Need help from a real estate agent in Sporenburg? If so, Amsterdam at Home is the right real estate agent for you. All our brokers take a proactive approach. For example, they call on a large database of potential clients, including those abroad. Expats are present in large numbers on the Amsterdam housing market and should not be missed as a target group. We therefore work together with Rightmove, a large housing platform in the UK. Furthermore, our ad texts on Funda are always in English and our website also has an English and Spanish version. This way we reach every possible target group. Finally, our estate agents have a good command of the English language so that we can offer optimal service to both parties during negotiations with potential buyers.
Our real estate agents' online strategy in Sporenburg
When you sell your home through our real estate agent in Sporenburg, you can rely on a multi-faceted online strategy. Our approach includes:
Advertise on social media channels such as Facebook Instagram and LinkedIn;
An automatic email to +10,000 potential buyers in our large database;
Promoting your property through Google and the affiliated network.
Our targeted campaigns appeal to a large, relevant audience. As a result, we achieve maximum results for your home.
The brokers at Amsterdam at Home work proactively, data-driven and personally. We leverage all of our resources and expertise to achieve the best price for your home. Would you like to work with us? Preview the figures of your favorite neighborhood in
the quarterly report
or discover
the value of your home
online.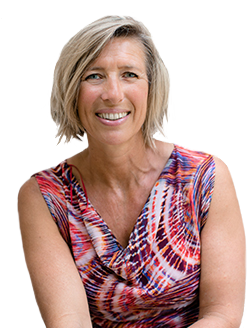 Request housing market figures from Sporenburg
Average asking prices per m2
Price index against previous
month / quarter / year
Average transaction prices
Download the report