Amsterdam house prices are rising fast again! In the second half of 2022 and early 2023, prices in Amsterdam fell by almost 12 percent. Since April, we have seen a rapid recovery in prices with an increase of more than 1 percent per month. Since the low point in April, some 6 to 7 percent has already made up for the decline.
We expect that in spring 2024 prices will be back to the old high level! Would you like to be kept informed about this? Then sign up for our housing market report.
Calculating the value of your house?
Fill in your details and go through all the steps. Based on the answers you give, a guide price will be given!
HOUSING MARKET AMSTERDAM THE 5 MOST IMPORTANT PILLARS
To provide you with the right and best advice, we use data regarding the 5 most important keydata. We are the authority when it comes to data of the Amsterdam housing market. Why do we claim to be the authority on data of the Amsterdam housing market? We are the only real estate agent in Amsterdam that provides quarterly insight into market data for your region through our quarterly reports. But we now take it a step further by providing you with actual and unique market data of Amsterdam in its entirety. The graphs are snapshots, the figures are 100% up to date!
WHAT IS THE AVERAGE SQUARE METER PRICE IN AMSTERDAM?
The average price you currently pay for one square meter in Amsterdam is €7963, according to the latest figures. This time last year, you paid an average of €7904 for one square meter in Amsterdam. That's a difference of 0.7% from the previous year.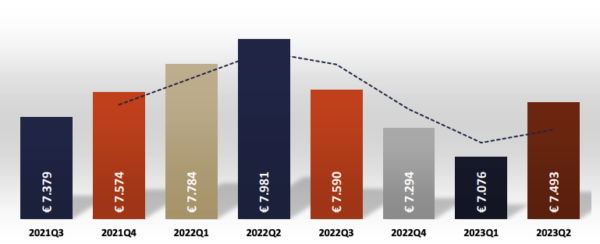 1
'HOUSE PRICES AMSTERDAM' WHAT DO YOU PAY ON AVERAGE?
Buying a property in Amsterdam? The real average of house prices is currently €707420. This time last year, the price you paid for a house in Amsterdam was still €691232. A difference of 2.3%...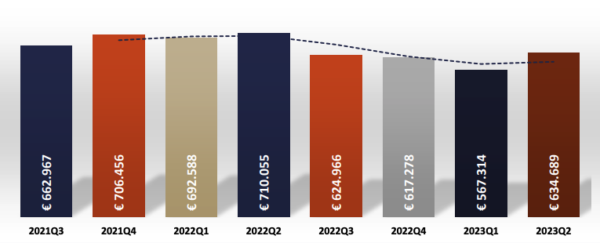 2
HOW MANY HOUSING TRANSACTIONS WERE MADE IN AMSTERDAM THIS YEAR?
So far in 2022, the number of housing transactions in Amsterdam is 155. Last year on this date, the number of housing transactions was 866. The number of transactions shows how crowded the housing market is compared to last year. Currently, the supply is so low that the number of transactions lags behind last year.

3
WHAT IS OVERBID ON AVERAGE IN AMSTERDAM?
In 2022, the average price paid for a house in Amsterdam will be 101.0% of the asking price. Last year in the same period, 111.2% of the asking price was paid for a house in Amsterdam. Overbidding is and will continue to be the norm.

4
WHAT IS THE AVERAGE TURNAROUND TIME IN AMSTERDAM?
The average lead time for a home on the Amsterdam housing market this year is 48 days. Last year it was about 32 days. It seems that the housing market is going back to its old state.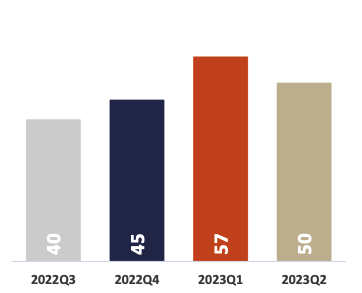 5
BUYOUT PROTECTION GOOD FOR THE HOUSING MARKET IN AMSTERDAM?
The laws and regulations regarding buyout protection (effective January 1, 2022) will have a dampening effect on the Amsterdam housing market. After buying a property, the buyer is not allowed to rent it out for the first four years, provided it was already a rental property. This will deter investors, so to speak. It will become more attractive to buy a house and live in it. Because investors are kept out, we expect house prices to rise less in the coming calendar year.
TIGHTNESS ON THE AMSTERDAM HOUSING MARKET
The tightness in the housing market in Amsterdam continues and this is still a problem. NOS also wrote that earlier in 2021. Amsterdam is a hip city. It is very popular with students and peripheral residents. There is simply more demand compared to supply. People are pushing. We see the number of viewings increasing, accompanied by high overbids. In general, prices in Amsterdam are still higher than in the rest of the Netherlands. You pay a higher square meter price in Amsterdam than elsewhere in the country. Yet many people want to live in and around Amsterdam. As a result, we think that this housing shortage will not ease in the coming years.
QUESTIONS? CONTACT US
Our colleagues are at your service!
Mail to: info@amsterdam-athome.nl
Call: 020-3080650x
DOWNLOAD YOUR QUARTERLY REPORT
Download our quarterly report
with the most up-to-date
housing market figures for your neighborhood!
ADDITIONAL CHANGES TO THE TRANSFER TAX
Since Jan. 1, 2021, buyers under the age of 35 are exempt from transfer tax for buying their first home. This makes buying a home more attractive for first-time buyers. Above 35, you pay 2% and investors or investors pay 10.4% transfer tax.
From January 1, 2022, you will not have to pay your rate if you have to abandon the purchase due to unforeseen circumstances. In this way, the government is ensuring that the transfer tax is even more equitable.
In addition, housing associations and developers are also exempt from transfer tax when they buy VoV (sale subject to conditions) homes. By buying these homes, they receive significantly high discounts and are required to resell them to first-time buyers or people with lower incomes. In this way, the government directly ensures that homes become more affordable for individuals.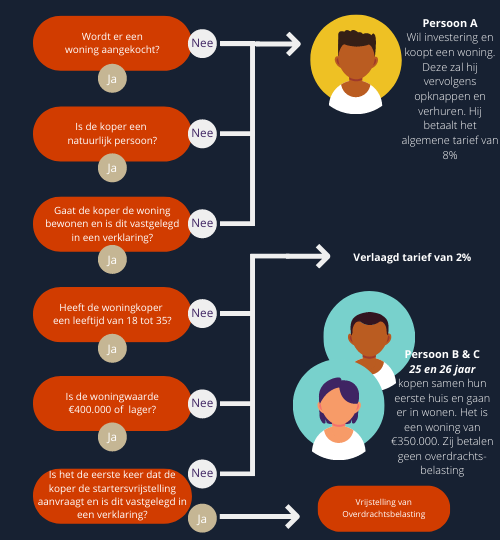 RISING COMMODITY PRICES
Over the past year, we have seen commodity prices rise significantly. This is due to various factors ranging from tariffs to natural disasters. The effect of these rising commodity prices can be felt throughout the economy, and the Amsterdam real estate market is no exception. Rising construction costs are one of the most direct ways higher commodity prices affect the real estate market. As construction companies have to pay more for lumber, steel and other materials, these costs are passed on to home buyers. Also in Amsterdam. We see this trend across the country. Prices of new homes are rising rapidly. In addition to the higher prices of new homes, we saw recently that overbidding was the norm. With the current interest rates, however, this is becoming a bit more difficult.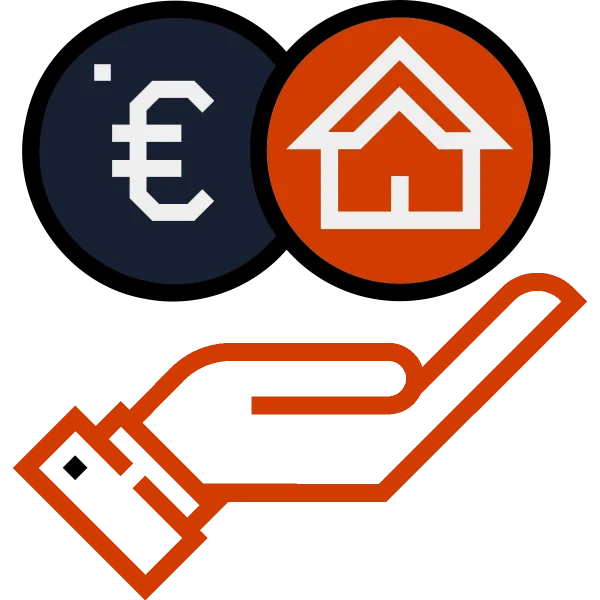 HOW CURRENT INTEREST RATES AFFECT THE AMSTERDAM HOUSING MARKET
With interest rates currently rising, individuals are being forced to borrow less money. This has a visible depressing effect on Amsterdam house prices. With rising interest rates, people are less willing to spend money. The average price for a home in Amsterdam has fallen 3% since last year. Large purchases are often postponed or limited. Which in turn has a direct effect when you want to sell a house in Amsterdam. Low interest rates in recent years have allowed consumers to purchase more expensive homes.
Rising interest rates provide creative solutions as far as lenders are concerned. With banks no longer issuing high loans, the private market is being tapped. With all the risks involved. Their stricter condition further complicate the purchase process.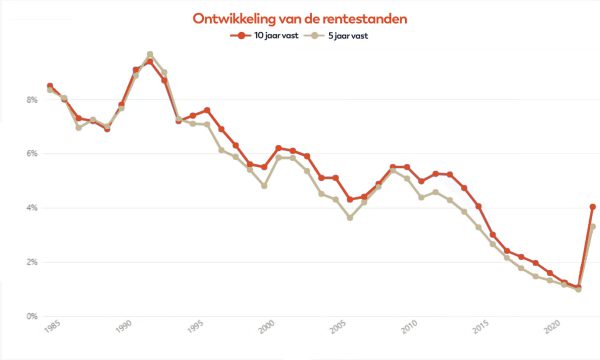 HOW WE DISTINGUISH OURSELVES AS AN NVM BROKER IN THE AMSTERDAM HOUSING MARKET
We distinguish ourselves as NVM brokers through our unique data reports of the Amsterdam housing market. As brokers, we meet several strict educational and quality requirements. The association of NVM brokers has a membership of around 4000 brokers. Also within this group of brokers we distinguish ourselves by our data-oriented approach. In addition, together with 54 other brokers, we are affiliated with Qualis.
Amsterdam housing market; Curious about the numbers in your neighbourhood?