A real estate agent in Amsterdam that suits you and is at your service
As a real estate agent in Amsterdam, we offer a proactive, personal and data-driven approach to buying or selling a your home. Real estate agency Amsterdam at Home has its own neighborhood specialist for each neighborhood. They know all the ins and outs of each neighborhood. We combine this knowledge with our real-time data to achieve maximum results for our clients.
As the only real estate agent in Amsterdam, we offer you insight into the current price per square meter or the average overbid percentage and you can calculate your home value online. So you know immediately what your house is worth. We combine all this with a proactive attitude. This way we make sure that we as real estate agent in Amsterdam realize the best price for you as buyer or seller.
Realtor Amsterdam at Home
The 5 pillars of our proactive approach
1. Team of enthusiastic and experienced employees
This allows us to have a personal approach and short lines of communication. You can expect very fast reactions.
2. We have our own data model
As a result, we have unique insight into the development of house prices in your area and can advise you on the best price to ask to achieve the highest possible result. For example, we know that the average price per square meter is €7963 and that bids are currently at 101.0% of home value.
3. We have a Brexit strategy
The increasing flow of expats is very important in today's market and with our strategy we make sure that this group is reached through the right channels.
4. We are neighbourhood specialists
With years of experience in your favourite neighbourhood(s).
5. Large network of brokers, appraisers and construction experts
We maintain a very good relationship with our fellow real estate agents. This can and will make the difference between being able to buy/sell the house for you or not.
Callum Sweeney
2023-07-05
Danique was great to work with and put as at ease with buying our first place in Amsterdam as an expat couple. Highly recommended
Wouter and Sarah have guided us in an excellent way with the sale of our apartment in the center of Amsterdam. Wouter has extensive knowledge of the market, is knowledgeable and professional and very pleasant and to the point in his contacts. The apartment was sold in no time due to the correct value assessment, knowledge of the market and the sales network of at home brokers. Afterwards, Sarah guided the further handling of the sale in a very professional and service-oriented manner. At home brokers go further in their service than we might expect.
Yannick Steffens
2023-06-21
We were in contact with the real estate agent Kaylee several times prior to the sale. From the beginning everything went smoothly and we were well advised. At Amsterdam At Home everything was taken care of down to the last detail, and the support of Elsemieke was very valuable. For example, we received great help with the styling prior to the photography, we were advised well and proactively on the timing of the sale and Kaylee gave us fantastic support when the buyers were inconvenient at the last minute twice. In addition, our house was sold in no time! In this they have more than earned their value! We would recommend them and would not wish for any other realtors ourselves!
Ewout van Egmond
2023-06-01
Used the services of this excellent real estate agent for the second time. Friendly, knowledgeable and service-oriented. Approachable, excellent advice, house sold quickly. Very satisfied!
Christine Tran
2023-05-31
Had a viewing confirmed (with email confirmation). Arrived at the apartment and they never showed up. Very unprofessional. Update: they called me to apologize and asked me to delete my review. Moved it from 1 star to 3.
I had a good experience with this company, thanks to Kaylee I managed to find my home in Amsterdam. I was led through the process smoothly by her, Danique and Elsemieke. Overall I was very satisfied.
Andrea Travaglia
2023-04-04
Working with Ruby van der Sluis was an absolute pleasure. From our first conversation, Ruby took the time to understand our needs and kept us informed every step of the way. She was highly professional and went above and beyond to ensure the process went as smoothly and stress-free as possible. Despite the fact that we had moved to Australia, Ruby and her team, particularly Elsemieke Lauw, made the entire experience seamless with their clear, ongoing communication with us online and over the phone. Ruby was always available to answer our questions and provide guidance throughout the process. Her expertise and knowledge of the Amsterdam real estate market were invaluable in helping us sell our apartment during a difficult time and unpredictable market. Ruby and her team took care of everything, from staging the apartment and marketing it to potential buyers, to negotiating with interested parties and handling all the paperwork and legalities involved in the sale. Thanks to everyone's hard work, we sold our apartment for a good price. We couldn't have done it without Ruby and her dedicated team, and we are so grateful for all the help and support throughout the process. If you're looking for a real estate agent in Amsterdam, we highly recommend Amsterdam at Home Brokers.
Thomas Pizzini
2023-04-02
I recently bought a new home and Ruby was my real estate agent. She was amazing and helped me with everything! She took care of notary, technical inspections, and even helped me negotiate with the seller. Ruby was always available to answer my questions and even read through the owner association notes to make sure I understood everything about the property. Thanks to Ruby, buying my new home was super easy and stress-free. I highly recommend her services to anyone looking to buy or sell a home!
From my first call with Ruby van der Sluis from Amsterdam At Home, to the day I signed for the purchase of my property, Ruby has been extremely professional, pro-active and friendly. My needs were fully understood and I never felt pressurised. Ruby took care of everything with house viewings, dealing with agents, advising me on an offer and pulling through the sale on my preferred property with absolute care and professionalism. Communication with Ruby was always easy and timely and I was always informed. I'd recommend Ruby to anyone who is embarking on the complex and tricky process of finding and buying a house in Amsterdam
An impression of our real estate office in Amsterdam
Why hire a real estate agent?
If you will soon be looking for a home in Amsterdam, it is wise to hire a real estate agent. Why? Because, as a real estate agency, we are more decisive than when you are looking on your own. With more than 20 years of experience in the real estate market, Amsterdam at Home real estate has built up a large customer base.
In addition to our experience, we also have a unique expat strategy. For example, we are the only estate agency who have translated the website into both English and Spanish and we have an exclusive partnership with the UK's largest housing platform, Rightmove. Our brokers are also fluent in English to make the buying or selling process smooth.
Meet our team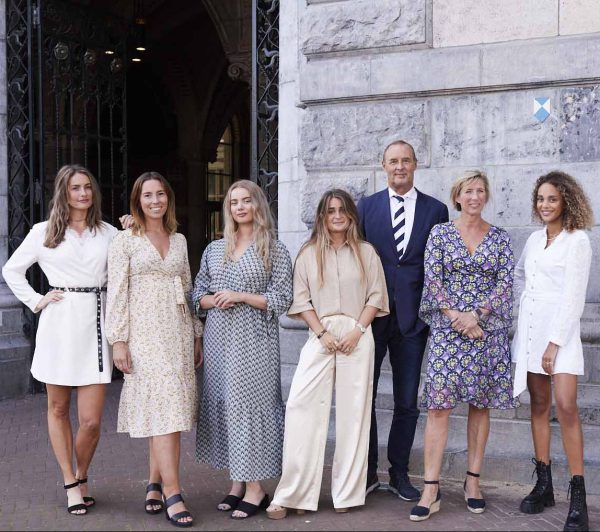 The real estate agent in Amsterdam with an online sales strategy.
When you want to sell your home you can trust the real estate agents of Amsterdam at Home. Our online sales strategy goes beyond simply listing your home on Funda. Besides placing your home on Funda, we also offer:
Ads on Social Media (Facebook, Instagram, LinkedIn)
Email marketing to a database of more than 10,000 home seekers
Promotion through Google and its affiliated Display network
Advertising through Funda
International presentation via Rightmove
Presentatie via het Qualis netwerk
Selling a house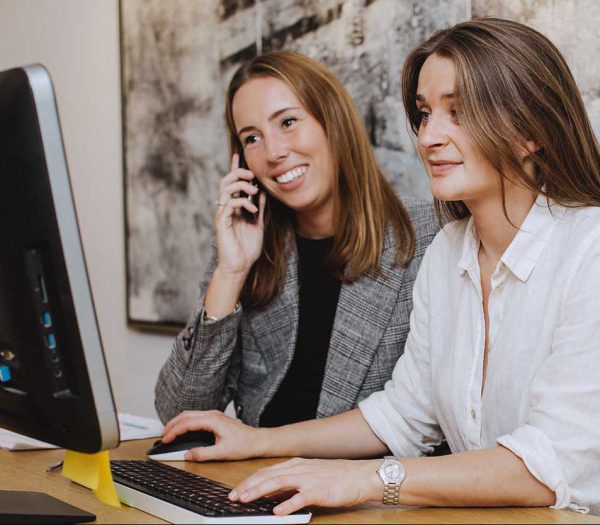 Buying a house? Ask our neighborhood specialists for advice!
Because when it comes to buying a house in Amsterdam, our neighborhood specialists are in their prime. We know what's going on in every neighborhood and in the Amsterdam housing market. Also, more than 20 years of experience as a real estate agent in Amsterdam has given us a large network of appraisers and construction experts. So our neighborhood specialists know immediately when a property is for sale. We inform our clients of this immediately. A personal approach as only Amsterdam at Home knows it!
And if you have sold a house through Amsterdam at Home, you can also have your home sold by the specialists of Amsterdam at Home through a total package. By using real time data, real estate agency Amsterdam at Home can have real estate valued online. Easily from your desktop, tablet or cell phone.
Buy property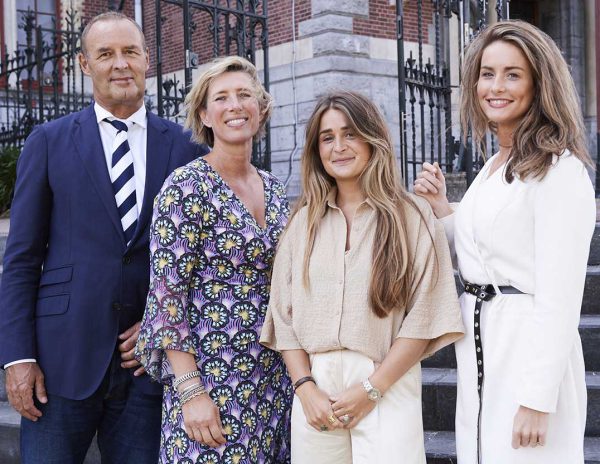 Our real estate agents in Amsterdam
Neighbourhoods in Amsterdam
Our neighborhood specialists are active as brokers throughout Amsterdam. Each broker is responsible for his or her own neighborhood and knows all the hotspots. So Kaylee is broker for Amsterdam North, Wouter for Amsterdam South, Anouk for the Center and the Grachtengordel and Danique broker and neighborhood specialist in Amsterdam West. In combination with real time data of the Amsterdam housing market and our proactive approach, we take care of the entire buying and selling process for you. This way we achieve maximum results with the purchase or sale of real estate, in any neighborhood. Click on a neighborhood to see how a neighborhood specialist describes it.
our neighborhood specialist about Amsterdam Nieuw-West
As a real estate agent in Amsterdam Nieuw-West a fine neighborhood to work in as a neighborhood specialist. It is located in the west of the city and includes neighborhoods such as Slotermeer, Geuzenveld, Osdorp and Nieuw Sloten. It is one of the largest districts in Amsterdam and has a diverse population composition. There are many green areas, such as Sloterpark and Osdorppark, as well as a number of shopping centers and recreational facilities. Nieuw-West is also characterized by a large number of social housing units and a number of large social housing projects from the 1960s and 1970s.
About the Amsterdam Houthavens
Amsterdam's Houthavens is undergoing a true metamorphosis. Cargo ships carrying wood from all over Europe used to unload their cargo here. Now the area is a great place to live. Numerous creative companies have already settled in the area, as well as schools, gyms, trendy bars, atmospheric restaurants and cozy waterfront terraces.
Our neighborhood specialist about Amsterdam Zuid-Oost
Amsterdam Zuid-Oost is a neighborhood in Amsterdam where a mix of different cultures and nationalities come together. One of the biggest highlights of Amsterdam Zuid-Oost is the Amsterdamse Bos. It is a large city park with more than 1,000 hectares of forests, meadows, lakes and parks. Here you can hike, bike, row, swim and play golf all year round. Another hot spot is the stadium of the Ajax soccer club, Johan Cruijff ArenA. Which, by the way, is located in the middle of the Bijlmermeer, which is known for its unique architecture and large amount of high-rise buildings. There are also many nice places to eat and drink, such as the Bijlmerpark Theater, a large theater complex with many activities and performances.
Our neighborhood specialist about Amsterdam Oost
Amsterdam Oost is a diverse and multicultural neighborhood with a number of popular attractions and hotspots. The dapper market is one of them. A hodgepodge of different cultures comes together here. The widely known Oosterpark with its distinctive rose garden and large pond is also part of Amsterdam Oost. And between Oosterpark and dappermarkt is the Tropenmuseum where culture and history come together. Overall, Amsterdam Oost is a stylish and pleasant neighborhood to live in. It has many historical and cultural attractions, a lively atmosphere, a wide variety of stores, restaurants, bars and some beautiful parks. A truly authentic Amsterdam neighborhood.
Our neighborhood specialist about Amsterdam Noord
Amsterdam Noord is a neighborhood located on the north side of the IJ River and is right across from the center of Amsterdam. The neighborhood is known for its industrial history, with old factories and shipyards now converted into hip and trendy residential complexes, offices and cultural institutions. One of the biggest highlights of Amsterdam North is the EYE Film Museum, which displays an impressive collection of films and offers stunning views of the city and the IJ River. There is also the NDSM Wharf, an old shipyard that is now a cultural heritage site, with street art, art galleries, a cinema, a microbrewery and many pop-up events and festivals. Another hot spot is the A'DAM Tower, where you can enjoy panoramic views of the city from the revolving observation deck, or sample local food and drinks at the restaurant on the 21st floor. There are also many great places to eat and drink in the neighborhood, such as Pllek, a cozy restaurant and bar on the IJ, or the Brouwerij 't IJ, a brewery famous for its specialty beers. All in all, the neighborhood has many new restaurants, bars and stores, as well as lots of greenery and water. Amsterdam Noord is a unique and interesting neighborhood in Amsterdam, with lots to see and do.
Our neighborhood specialist about Amsterdam Oud-West
Amsterdam Oud-West is a neighborhood in Amsterdam, located west of

The Center

of the city. It is a popular neighborhood with a lively atmosphere and many historical and cultural attractions. You will also find many stores, cafes and restaurants such as Brouwerij 't IJ and the Westermarkt. The Westermarkt hosts a farmers' market every Saturday and an organic market every Sunday. And don't forget the Anne Frank House. This is the monument of World War II where the story of Anne Frank and her family took place.
Our neighborhood specialist about Amsterdam
Amsterdam Center is the heart of the city and includes the famous canal belt. The canal belt is a UNESCO World Heritage Site and consists of a number of historic canals with monumental buildings and bridges. It is one of the most popular tourist attractions in Amsterdam and offers a lot to see and do. And that's not the only thing that makes the Center of Amsterdam so beautiful. With De Dam, De Jordaan, the Rijksmuseum, the Heineken Experience and De Negen Straatjes, the center of Amsterdam is one of the most beautiful neighborhoods in the world. Amsterdam Center and the Grachtengordel are a must-see for anyone visiting the city. It offers a unique atmosphere, historical sights, cultural highlights, a lively atmosphere, and a mix of traditional and modern attractions.



Most frequently asked questions to a real estate agent in Amsterdam
When exactly are you negotiating?
To be in negotiation with the selling party, they must respond to your offer by:
Making a counteroffer to your offer
Clearly stating that you are negotiating. When a real estate agent tells you that he must discuss the offer with the seller, you are not yet in negotiation.
Is it allowed for a sales agent to schedule multiple viewings when negotiations are taking place?
Sure, negotiating does not have to lead to selling. In order to sell the house, the seller may also negotiate with several parties. This must then be clearly stated by the estate agent to all parties involved. In addition, it is valuable for the selling party when they know how much interest there is in the property. As a potential buyer, you can then make an offer, but an estate agent is not obliged to negotiate. Only when the negotiations with the current potential buyer have ended can the estate agent proceed to negotiate with the next one. The estate agent is, however, not permitted to make any announcements regarding the level of the bids.
Should the seller sell the house to me when I offer the asking price?
No, the seller does not have to sell the house when someone offers the asking price. The asking price should be seen as an "invitation to make an offer". This means that if you offer the asking price, the buyer may or may not accept the offer.
How does a sale come about?
To proceed to purchase, the buyer and seller will need to agree on the most important matters. These include the price, delivery date, agreements on movable property and resolutive conditions. If the buyer and seller agree on all items, the notary will record the agreements in the purchase agreement. Termination conditions are a point of attention. These must be included in the negotiations if you also want them described in the purchase agreement. Dissolving conditions are not automatically included.
In addition, the additional agreements must also be approved by both buyer and seller in order to draw up the purchase agreement. When the buyer and seller have signed the purchase agreement in writing, the law still allows the buyer to reconsider. Within this statutory cooling-off period, the buyer can abandon the purchase. Once the legal cooling-off period has expired, the purchase is final, except when resolutive conditions come into force. If conditions have been discussed and are met, the sale can be dissolved.
Can the asking price be increased at the time of negotiation?
Certainly, the asking price may be adjusted at any time. In addition, as a potential buyer, you can increase or decrease your offer at the time of the negotiation. As soon as the selling party makes a counter-offer, your previous offer expires and you can continue negotiating.
Is it allowed to change the system of negotiation when you are negotiating?
That is also permitted. When there are so many bids approaching or bidding the asking price, it is difficult for a seller to determine who can be considered the best buyer. On the advice of the estate agent, it can be decided to change the system of selling. For example, a choice can be made for a registration procedure. This gives all bidders an equal chance to make a bid.
With whom should the broker negotiate first?
This is determined by the seller together with the selling agent. There are therefore no rights granted to the first viewing or the first to make an offer.
Is it possible to ask advice from the selling estate agent?
No, that is not allowed. The selling estate agent is the representative of the selling party. When the selling broker would also give you advice, this would lead to a conflict of interest. If you want advice on buying a house, we recommend you use a buying agent.
An option, what does it mean?
An option can be used in two different ways:
From a legal standpoint, an option gives the buyer the ability to close the purchase agreement by a unilateral declaration with another party. For example, it may give the buyer an additional week of reflection time. Such an option is often used while buying a new construction home.
Often, the word option is often used incorrectly. Options are discussed by the selling broker when negotiating with the buyer. Consider the extra days reflection time before making an offer. For example, the buyer can gain additional insight into their financing. Options granted are discussed between the seller and broker before they are provided to the buyer. If another party applies to the broker, they will indicate that an option is present on the property.
What is an energy label and is it mandatory?
An energy label shows by means of classes (A++ to G) and different colours (Green to Red) how energy-efficient the property is in comparison to other properties of its kind. It is drawn up by a certified energy label advisor. An energy label is obligatory when selling a property (except for special cases).
Is the broker's commission included in the buyer's costs?
No, "buyer's cost" does not include the broker's commission. All costs that fall under "buyer's costs" are:
Transfer tax
Notary fees (such as for drawing up the deed of delivery and registering at the land register).
In addition to the above costs, there may also be costs associated with preparing and registering the mortgage deed. Did you also use a purchase broker? Then these costs are also yours. In most cases this will be settled afterwards during the final settlement. The selling broker's costs are borne by the selling party.
How does one determine the number of square metres of a dwelling?
Industry-wide, a number of measurement instructions have been agreed upon. NVM certified real estate agents are required to adhere to these instructions. What all is included when square footage is calculated?
Living space (such as bedrooms, toilets, living rooms, hallway and meter cupboard)
Indoor spaces (garage, loft ladder)
External storage (detached garage / shed)
In addition, there are some points to which extra attention is paid. For example, the height must be at least 1.5m. In addition, the interior walls ARE measured, and the exterior walls are NOT. In addition, recesses of less than 0.5 m are not included in the calculation. There are many other rules that must be met. These can be found at www.nvm.nl