Blog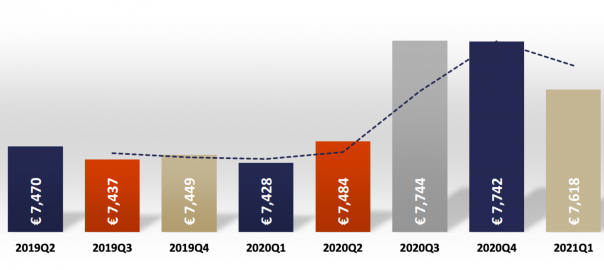 Date: 28 April 2021
House prices stagnate in Amsterdam Centre Q1 2021
Prices in Amsterdam are still rising, but Amsterdam Centre seems to be an exception. In the past quarter, prices in the centre decreased by 1.6%. Compared to a year ago, we still see a small price increase of 2.6%. For Amsterdam as a whole, we see a small price increase of approximately 1% compared to the previous quarter. 
Without tourists, the city centre is old-fashioned beautiful.....
But the house prices seem to be at the limit. It is more liveable than ever in the Centre in the Corona era. Money is almost free but you still need a solid income to get nice sums from the bank as a mortgage. The trees don't grow to the sky.
Is now the time to sell my house in Amsterdam Centre?
Of course, that always depends on your personal situation, but in terms of house prices, it doesn't seem like a bad time to sell.
If you want to know the exact value of your property or if you are looking for a sounding board to help you make up your mind, we are here for you.
Contact us without obligation!